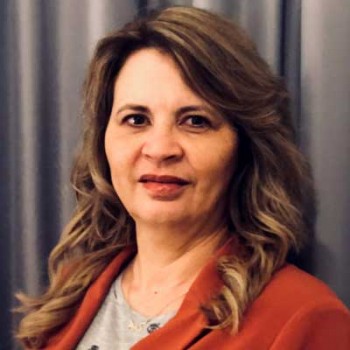 Dr. Marie Kim James
Acting Chief Nursing Officer
SEHA Kidney Centre
Dr. Marie Kim James, DNP, MSN Ed., RN, NE-BC, CPHQ has over 25 years of experience in nursing with a strong background in quality improvement. She is the Director of Nursing and Quality at a comprehensive nephrology service including inpatient and outpatient renal replacement therapies, paediatric renal replacement therapies and specialized nephrology care for patients in the United Arab Emirates. She previously held the position of Manager, Quality and Performance Improvement at a tertiary academic medical center located in the United Arab Emirates. Dr. James is an assessor and consultant with the Australian Council of Healthcare Standards.
Dr. James graduated from Case Western Reserve University Francis Payne Bolton School of Nursing in May 2020 with a Doctor of Nursing Practice in Leadership. She earned an Associate Degree in Nursing (Pensacola State College) in 1996 and her BSN (University of Phoenix, Bridge RN to BSN) graduating with honors in 2008. Dr. James earned an MSN (University of Phoenix) graduating with honors in 2013. She is a member of Sigma Theta Tau International since 2008 and the National Association of Healthcare Quality since 2015.
Dr. James is a member of the American Nurses Association (ANA) and the New Mexico State Nurses Association. She is a New Mexico State Nursing Excellence in 2012. She received her Certified Professional in Healthcare Quality (CPHQ) in 2018 and Nurse Executive Board Certification from the American Nurses Credentialing Center in 2019.