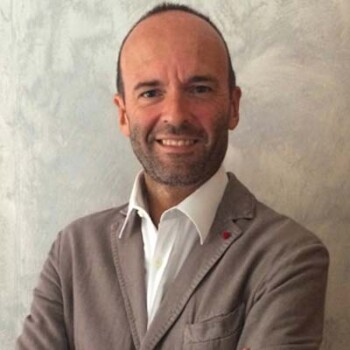 Piergiorgio Neri
Medical Director of Patient Experience
Cleveland Clinic Abu Dhabi
Piergiorgio Neri, BMedSc, MD, Ph.D., FEBOphth is a Staff Physician and Medical Director of Patient Experience at Cleveland Clinic Abu Dhabi, in the United Arab Emirates, and a faculty member of the Cleveland Clinic Lerner College of Medicine of the Case Western Reserve University in Cleveland Ohio, USA as Clinical Full Professor of Ophthalmology.
He has more than 20 years of experience as an academic, with a Medical Doctorate, Ph.D. in Neurosciences, Residency in Ophthalmology, and more than 150 scientific publications. He is currently the Editor in Chief of International Ophthalmology.
Dr. Neri is a member of the Operation Council of Cleveland Clinic Abu Dhabi and the Safety, Quality, and Patient Experience Leadership Council of the Cleveland Clinic Foundation.
Dr. Neri joined Cleveland Clinic Abu Dhabi in 2018 and was nominated Patient Experience Medical Director in 2020. Right after he started his new position, the Covid pandemic breakout occurred.
During the first wave of the Covid pandemic, Dr. Neri contributed to the digital transformation and clinical operations, transversally collaborating with the specific task forces of Cleveland Clinic Abu Dhabi. In the years of the pandemic, he pioneered new methods to leverage resilience and build a culture of collegiality, empathy, and compassion.
Dr. Neri nurtures a natural predisposition for team building, strategizing conflict solutions, and designing action plans to enhance harmony and focused purposes in serving patients' communities. In addition, he advocates sustainable performance, psychological safety, compassion, and people's networking.
Dr. Neri served as the Chairman and President of the Scientific Committee of the 3rd and 4th International Patient Experience Symposium in Abu Dhabi in 2021 and 2022, respectively. In addition, he lectures in multiple patient experience forums, mainly focusing on team building, behavior, and conflict solutions.