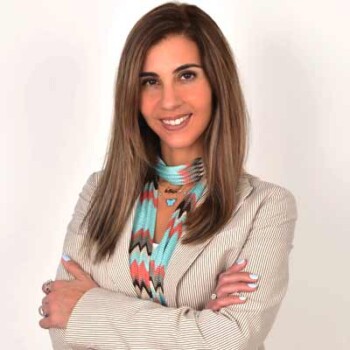 Joy Khoury
Country Head Communications & Patient Engagement
Novartis
Joy Khoury is the Country Head of Communications and Patient Engagement for Novartis – GCC region and MEA Lead since 2016.
As an experienced communications professional, Joy leads the company's internal and external communications efforts across a number of areas including public affairs, social and digital communications, brand communication, CSR, patient advocacy as well as crisis communications.
She has built her competence in traditional and digital communications expertise across the MEA region, as well as strong skills in brand reputation management, brand positioning as well as strategic integration and alignment.
As one of the official spokespeople, Joy is involved in media relations activities, training the leadership team on key communications trends, and aligning regional priorities with global imperatives.
Joy took on various responsibilities across sales, training, and marketing and sales operations.
In 2016, she established the Communication and Patient Advocacy function in Gulf for Pharma and Oncology division, and also led Communications for the MEA region.
Joy Khoury, an award winning healthcare professional, graduated with a Doctoral degree of Pharmacy from Auburn University, in the United States.