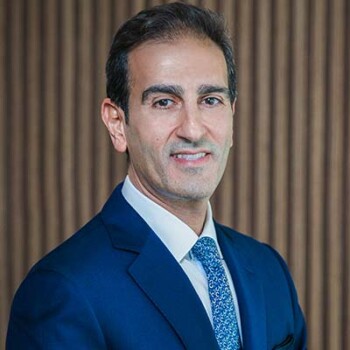 Majd Abu Zant
Founder & CEO
OvaSave & Global Fertility Network
Majd has more than 25 years of diversified strategic and results-oriented experience within the healthcare sector across the MENA region. He has developed collaborations with leading international healthcare institutions in Asia, Europe and North America, fostering strong partnerships and establishing world-class facilities and innovative healthcare services.
A highly regarded thought leader, global mentor and expert in the field, Majd possesses extensive experience in developing greenfield and brown-field projects, M&A transactions, supporting healthtech start-ups, and in leading disruptive businesses through rapid growth stages and successful exits.
Prior to founding Global Fertility and Ovasvae, Majd was the Chief Executive Officer at one of the leading healthcare organizations in the region, which operated more than one hundred specialized hospitals and clinics across KSA and UAE, including the largest fertility network in the MENA region. He also serves on multiple boards supporting the development of healthcare strategy and health-tech ecosystems across the region.
Majd holds a Master's degree in Healthcare Management from the prestigious Royal College of Surgeons in Ireland (RCSI), and has completed an intensive Senior Executive Leadership Program at Harvard Business School.