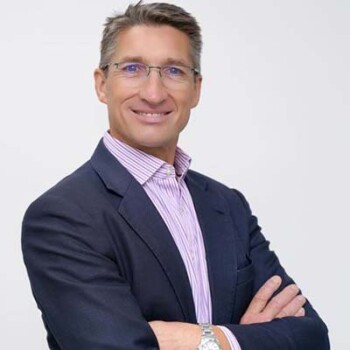 Dr. Michael Uglow
Consultant Orthopedic Surgeon | Director
Paley Middle East Clinic at Burjeel Medical City
Dr Michael Uglow is a leading expert orthopaedic surgeon specialising in the management of limb reconstruction and Children's Orthopedic disorders.
Dr Uglow is Head of the Paley Middle East Clinic in Abu Dhabi. He qualified as a doctor in 1989 from St George's Hospital medical school in London and embarked on his medical career in the United Kingdom. He was trained in Orthopedics in both the United Kingdom and Australia.
He was first appointed as a consultant in 2000 at Portsmouth Hospital in the UK and then in 2002 moved to University Hospital Southampton where he held the role of lead clinician for Children's Orthopedic Surgery as well as Chair of the Medical Advisory Committee for Spire Hospital Southampton.
In 2017 he relocated to Abu Dhabi to work at Sheikh Khalifa Medical City where he was the head of the department for Orthopedics. Since January 2023 he has been the Head of the Paley Middle East Clinic in Abu Dhabi.
Passionate about high standards, he continues to develop services and encourage education to ensure that children receive the best possible care, by appropriately trained and experienced surgeons.