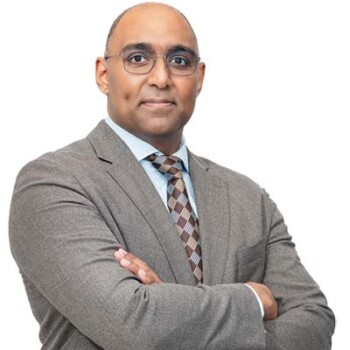 Dr. Neil Arun Nijhawan
Consultant in Palliative Medicine Department of Palliative & Supportive Care
Burjeel Medical City
Dr. Neil Arun Nijhawan is a UK-trained Consultant in Palliative Medicine at Burjeel Medical City. After medical school at Kings College London, he pursued speciality training in Palliative Medicine in London, with rotations in acute general hospitals, domiciliary visits, community hospices and tertiary oncology centres. Prior to completing his Palliative Medicine training, Neil returned to his childhood home, Trinidad in the West Indies, to help set-up and commission the new Caura Hospital Palliative Care Unit, where he was the Medical Director.
This unit was opened in 2014 and provides a comprehensive palliative care service including 12-bed inpatient unit, weekly outpatient clinics and palliative care consult service at the local university hospital. After completing his specialty training, Neil worked as a Consultant in Palliative Medicine at Imperial College Healthcare NHS Trust in the London, where he was Clinical Lead for Palliative Medicine. His clinical area of interest is symptom control (including pain, nausea, breathlessness, fatigue) and assistance with complex treatment decision-making at the end of life and he is often called on to provide an independent second opinions.
He is active in palliative care education and palliative care advocacy and is currently the UAE representative to the WHO Eastern Mediterranean Region Palliative Care Expert Network, IAHPC palliative care advocacy focal point for the UAE and is an adjunct senior clinical lecturer at Khalifa University Abu Dhabi.