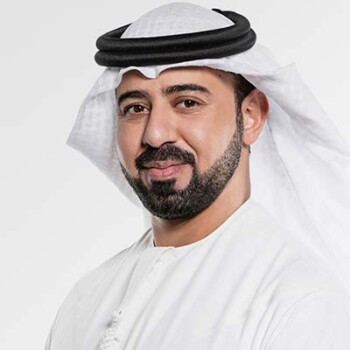 Omar Al Naqbi
Acting Executive Director
Danat Al Emarat Hospital (UAE)
Omar Al Naqbi is the Executive Director for Healthpoint and Acting Executive Director for Danat Al Emarat Hospital for Women & Children. In this capacity, he works to optimize operations and enhance patient experience, patient access, and clinical quality outcomes.
Prior to taking over his current positions, Omar served as the Acting Executive Director for Healthpoint. In 2019, he took on the role of Asset Manager for Healthpoint, as part of Mubadala's integrated healthcare network, to support the executive team in implementing key projects focused on optimization of resources and capacity.
In 2008, Omar joined Mubadala as a certified Financial Analyst Trainee and has been part of the healthcare arm of the company ever since. His positions have included Senior Vice President at Mubadala's integrated healthcare network, and he played an instrumental role in the establishment of Cleveland Clinic Abu Dhabi. Omar was part of the core team that delivered what was a concept and business case for Cleveland Clinic Abu Dhabi in 2008, to actual operations in 2015. He supported and oversaw the different project workstreams, such as construction, IT, and medical equipment, as well as various business set-up activities including recruitment and managing key stakeholder relationships. In 2016 he became the Asset Manager for Cleveland Clinic Abu Dhabi, working closely with its executive team and key stakeholders such as Department of Health – Abu Dhabi to ensure successful operations, growth and sustainability of the hospital.
Omar studied in the U.S., graduating from the University of Wisconsin-Madison with a Bachelor of Business Administration and Health Care Management Specialization.