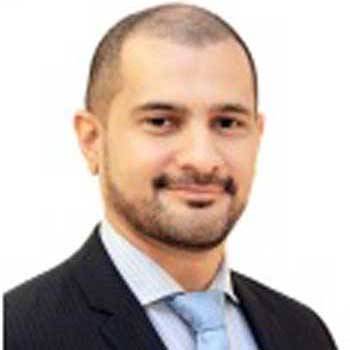 Saqib Chaudhry
CDO - Head of Digital Innovation
Cleveland Clinic Abu Dhabi
Saqib is a thought leader with over 20 years of experience in Digital Innovation, Cyber Security, Enterprise Risk and Data Privacy. In his current role as the Head of Digital Innovation at Cleveland Clinic Abu Dhabi (CCAD), he is responsible for nurturing, scaling and accelerating Digital Innovation across the organization by leveraging various disruptive technologies such as Artificial Intelligence, Big Data, IoT, Augmented Reality, Mobility, Cloud, etc.
Saqib has experience in designing and delivering innovative digital solutions for organizations across North America, Middle East & Europe covering various industries including Healthcare, Telecom, Oil & Gas, Nuclear, Law Enforcement, Financial, & Government. Prior to joining CCAD, Saqib has worked with Deloitte &Touche Middle East as the MENA regional leader for Business Resiliency and for Deloitte &Touche US as a Security & Privacy Practitioner.
Saqib sits on the advisory board of IBM's Global Security practice and on the EMEA CIO Executive Advisory board for Palo Alto networks. He is also a graduate of the FBI CISO Academy (Quantico, VA) and obtained his Cybersecurity Graduate Certificate from Harvard University.