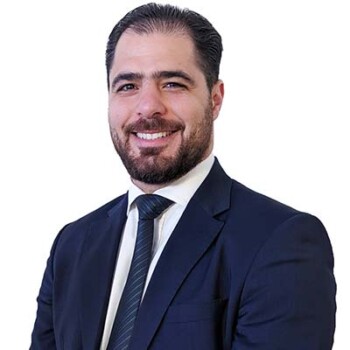 Souheil Atallah
Manager
HealthPlus Network of Specialty Centers and Moorfields Eye Hospital - Abu Dhabi (UAE)
Souheil Atallah is a healthcare operational strategist and clinical operations manager with over 20 years of experience. He currently serves as Manager for HealthPlus Diabetes and Endocrinology Center and Moorfields Eye Hospital Abu Dhabi, where he oversees the development of clinical operations, providing leadership and management to ensure operational outcomes achieve measurable results in support of organizational goals and business objectives.
Souheil has an Honours degree in Business Administration with a focus on International Business and Marketing from Duquesne University in Pittsburgh, USA. He is an excellent communicator with the ability to lead clinical and administrative teams and manage multiple service lines while delivering high-quality patient services.
Throughout his career, Souheil has been dedicated to providing exceptional healthcare services to patients streamlining operational flows and pathways. He is committed to improving the quality of care provided to patients and has implemented numerous initiatives to ensure that patients receive the best possible treatment and patient experience.