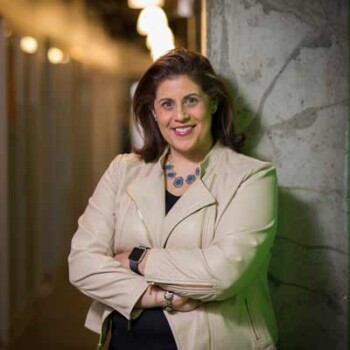 Anjali Kataria
CEO
Mytonomy Inc.
Anjali brings two decades of healthcare and technology experience as both an entrepreneur and executive, having started and run various software and services companies including Conformia Software, an enterprise Product Lifecycle Management company acquired by Oracle in 2009.
Prior to Mytonomy, Anjali served as Senior Technology Advisor and Entrepreneur in Residence ("EIR") in the Obama Administration and at the US Food and Drug Administration (2011-2013). Anjali drove multiple ground-breaking transformations across federal government including co-leading the innovation pathway (a new high speed review process for highly innovative medical devices that have substantial public impact); the $10M Tricorder Competition (first mobile medical scanning device to self-diagnose multiple medical conditions) in conjunction with xPrize and Qualcomm; leading the implementation of Cloud First within FDA (CDRH) and the EOP; helping to implement the Affordable Care Act Policies at CMS/ CCIIO; and overseeing the design and deployment of the White House Correspondence System.
She has served on several boards including the Advisory Board of Silicon Valley's Forum for Women Entrepreneurs and Executives, Aidan Montessori School, TiE-DC, and DC Metro's Parent Encouragement Program (PEP). Anjali was a Springboard Fellow in 2001 and has won numerous awards for her work including FWEE Trailblazer, FDA Commissioner's Award for Innovation, Excellence in Government Award for FDA's Innovation Pathway, Top 100 Life Sciences Visionaries and Top 40 under 40 Washington Business Journal.
Anjali has joined fellow Montgomery County Maryland executives and sits on the Economic Advisory Panel for the Montgomery County Economic Development Corporation. In her role, she is helping to position Montgomery County as an ideal location that supports early-stage businesses from start-up to scale-up.
She received her A.B in Public Policy from Duke University and her M.P.P. in Public Policy from Harvard's JFK School of Government. In her spare time she enjoys playing with her children, hiking, reading, musical theater and screenwriting.