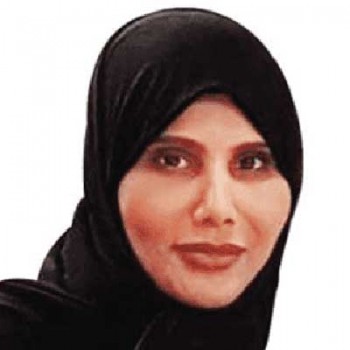 Aysha Al Mehri
Group Chief Nursing Officer, Corporate Nursing Division Abu Dhabi Health Services Company – SEHA
Former President - Emirates Nursing Association
Al Mahri, is the Group Chief Nursing Officer at Abu Dhabi Health Services Company (SEHA). SEHA is an independent public joint stock company that owns and operates all public hospitals and clinics across the emirate.
She is also the president of the Emirates Nurses Association; Aysha is committed to enhancing and empowering the field of nursing in the UAE. In her role, she has contributed to promoting the attractiveness of the nursing profession. Al Mahri, has significant contribution to the movement of nursing reform in the UAE. She is a nursing and health policy activist. She has a leading and influential role in advising at the governmental and local level as well as regional level on nursing and health care issues.
Her commitment to high quality nursing care and solid nursing profession has been the main driver of her career as a nurse leader in the UAE and the Middle East. She has a special passion about empowering, strengthening and mentoring nurses, including young nurses, to become more effective, innovative and influential in all aspects of nursing and health policy as well.
She has held a range of high-level positions and leadership roles, that helped her to influence policies regarding nursing and health practice, education, research and leadership
With more than 25 years of professional experience in health care management with various leadership roles, Aysha has demonstrated incredible leadership skills, guiding her team through one of the most arduous health pandemics the world has experienced ; working in close collaboration with clinical and administrative stakeholders, led the nursing teams to rapidly mobilize and adapt to these challenging times, enabling delivery of consistent, high quality care across several touchpoints and patient groups. Furthermore, she led several employee engagement initiatives, in parallel to safeguarding the quality, integration and high level of care delivered to patients. She contributes inan advisory role on strategic planning in healthcare services as well.
Her strengths include the ability to analyze key issues, take an innovative approach to create ideas, be an effective communicator with strong team-building skills, and an ability to handle multi-tasks to accomplish objectives and meet the expectations in a timely manner. . Able to work in high-growth, and complex, work environment with diverse challenges.