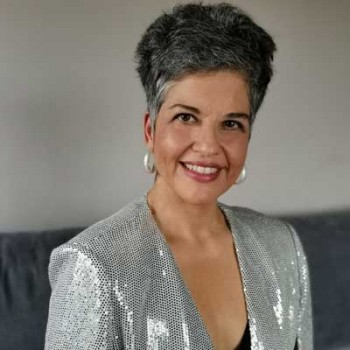 Christina Ioannidis
CEO
Aquitude Group – The Engagement Agency
Christina Ioannidis is the CEO of Aquitude, an international engagement consultancy, which works with corporations to engage with their main stakeholders – their employees and their customers. Christina has recently been awarded with the accolade 'Most Admired Brand Strategist 2019 – UAE' by Global Brands magazine.
Under Christina's leadership, AquitudeHealth, Aquitude's Healthcare division, has become the go-to consultancy focusing on the nexus of patient and employee engagement. Christina and the AquitudeHealth team have devised a unique 'Patient Experience Toolkit', enabling speedy and effective embedding of Patient-centric cultures and operations, as well as being the exclusive licensee for the PX Typology Assessment.
Christina has been engaged to review Strategic Patient and Consumer Experience processes, aligning both patient experience with clinical outcomes for government owned hospitals, such as the Ministry of Health- Bahrain. Ministry of Health, Oman. She has also provided extensive training to delegates from organisations such as the Royal Hospital – Oman, GlaxoSmithKline, Abbot Laboratories, La Roche, Merck, Pfizer.
As a natural change-agent, Christina is the host of the "Thriving Transformation" podcast which investigates international best practices in Patient and Customer Experience. She is a passionate advocate of 'Wowing' the customer / patient and is a thought leader in the subjects of Customer (Patient) and Employee Engagement, Engagement Measurement and Analysis, Retention and Life-stage Marketing, Talent Management, among others.