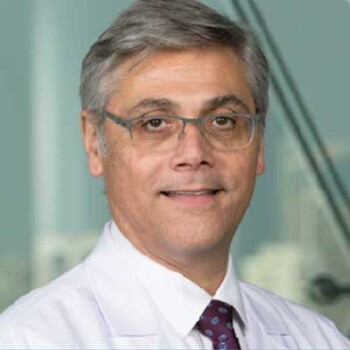 Dr. Jorge Guzman
CEO
Cleveland Clinic Abu Dhabi
Jorge A. Guzman, MD, MBA, is Chief of Staff at Cleveland Clinic Abu Dhabi. With almost 25 years of professional experience, Dr. Guzman leads a team of more than 400 highly skilled physicians, enabling them to perform their work to the highest levels. Together with his fellow caregivers, he has expanded the range of Center of Excellence care available across a portfolio of medical and surgical specialties at the first-ever US multispecialty hospital to be replicated outside of North America. In addition to his leadership role at the hospital, Dr. Guzman remains on the frontline of patient care as a Staff Physician in the Critical Care Institute, providing him with daily insights into the evolution of clinical needs and patient experience in the region.
Prior to joining Cleveland Clinic Abu Dhabi, Dr. Guzman was Cleveland Clinic's VP of Regional Hospital Medical Operations. Dr. Guzman is a fellow of the American College of Critical Care and led ICU Operations and the development of the ICU telemedicine program (eHospital) at Cleveland Clinic. He was appointed to Cleveland Clinic's medical staff in 2007.
Dr. Guzman received his medical degree from the Universidad Nacional de Córdoba, Argentina, in 1988. He graduated from the Healthcare MBA program of Baldwin Wallace University in 2016. He has authored or co-authored more than 50 scientific papers in peered-reviewed medical journals, many book chapters, and is the awardee of two patents by the US Patent and Trademark Office.