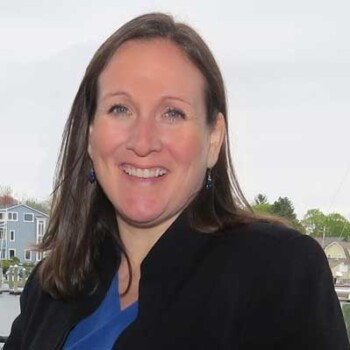 Dr. Kathleen Neuendorf
Vice Chair & Fellowship Director - Department of Palliative & Supportive Care
Cleveland Clinic Health System & a Palliative Medicine Physician
Dr. Katie Neuendorf, MD joins us today to share her insights having practiced inpatient palliative medicine for the last 11 years and delivering communication courses to thousands of individuals.
Dr. Neuendorf completed residency training in internal medicine before her hospice and palliative medicine fellowship. She then joined Cleveland Clinic's Main Campus Lois U and Harry R Horwitz Palliative Medicine Program in 2010.
In addition to her roles as physician and educator, Dr. Neuendorf's career included 5 years leading communication skills training across the enterprise directing the Center for Excellence in Healthcare Communication. Dr. Neuendorf transitioned from formal leadership in the Office of Patient Experience as Cleveland Clinic's Associate Chief Experience Officer to bring her skills back to the Department of Palliative & Supportive Care where she currently serves as the Vice Chair and Fellowship Director.
Dr. Neuendorf has given numerous presentations and workshops to both a national and international audience on relationship-centered communication and leadership. The American Academy of Hospice and Palliative Medicine named her an inspiring leader under 40 in 2014 and she currently chairs that organization's Workforce and Career Development Committee where she continues to inspire and grow the next generation of inspiring hospice and palliative care leaders.