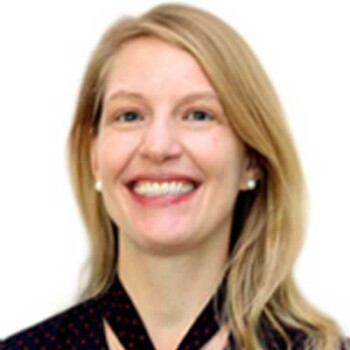 Dr. Kelly Huffman
Staff Psychologist, Neurological Institute
Cleveland Clinic Abu Dhabi
Dr. Kelly Huffman is a Licensed Counseling Psychologist in the Neurological Institute at Cleveland Clinic Abu Dhabi. Dr. Huffman is passionate about wellbeing and resiliency of healthcare workers and the impact of these factors on patient care. During the COVID19 pandemic, Dr. Huffman worked with the CCAD occupational health department to bolster caregiver wellbeing, including targeted interventions at the individual and organizational levels designed to foster resilience, prevent burnout and promote general wellbeing. She is also involved in ongoing research examining caregiver wellbeing during the COVID19 pandemic.
Dr. Huffman is a licensed to practice as a psychologist in the UAE and USA. Clinically, Dr. Huffman specializes in helping patients to cope with chronic health problems and also general mental health concerns such as depression, anxiety, stress. Prior to joining CCAD, she was a clinical/clinical health psychologist in the Neurological Institute at Cleveland Clinic, USA.
Dr. Huffman is also an educator and has held various academic appointments including Assistant Professor of Psychology at Zayed University UAE, Assistant Professor in the Case Western Reserve University Lerner College of Medicine, and as adjunct faculty at Cleveland State University, USA. Dr. Huffman earned her PhD in Counseling Psychology from the University of Wisconsin-Madison, and then completed post-doctoral specialty training at Cleveland Clinic, USA.