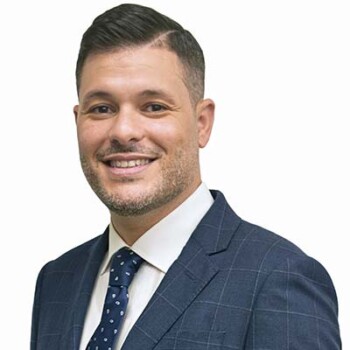 Mohamed Khomsi
Executive Director
HealthPlus Network of Specialty Centers | Moorfields Eye Hospital Centre Abu Dhabi (UAE)
Mr. Mohamed Khomsi is the Executive Director of HealthPlus Network of Specialty Centers and Moorfields Eye Hospital Abu Dhabi.
In this role, Mohamed is responsible for the overall performance, optimization and growth of HealthPlus Network of Specialty Centers in UAE and Saudi Arabia, and Moorfields Eye Hospital Abu Dhabi, ensuring patients receive the highest quality of health and medical care, along with access to the latest innovative technologies in the healthcare sector.
With over 22 years of experience in operations, business development and cross-market relationship management within the private and public healthcare sectors, Mohamed brings vast knowledge and skills across all aspects of clinical and business operations, including leading an effective integrated care delivery model throughout the HealthPlus network.
In his prior role as the Operations Director, Mohamed led the expansion of HealthPlus Fertility Abu Dhabi, HealthPlus Diabetes & Endocrinology Center and the inauguration of HealthPlus Family Clinics in Al Forsan and Saadiyat Island.
Mohamed previously worked for the international division of the world's largest healthcare provider, Hospital Corporation of America (HCA Healthcare), in London, England. He has also held leadership positions at the Portland Hospital for Women & Children and the Lister Hospital in London.
Mohamed holds a bachelor's degree in Business Administration and Finance from the London Metropolitan University, and a Diploma in Economics and Management.