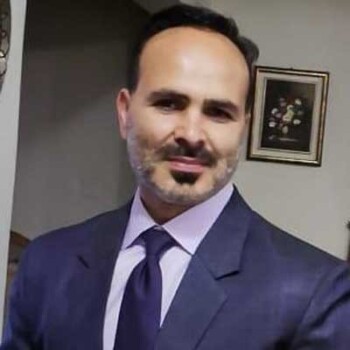 Nasseer Masoodi
Vice-Chair/Senior Consultant-Ambulatory General Internal Medicine; Vice-Chair (Acting) Clinical Informatics-Department of Medicine; Deputy Chair-IRB, Hamad Medical Corporation;
Chair - Informatics Optimization Committee & Medical Lead for Quarantine Operations Taskforce |Hamad Medical Corporation
Dr.NasseerMasoodi is a Senior Consultant/Assistant Chair for Department of Medicine at Hamad Medical Corporation (HMC) in Qatar. He also holds additional roles as Deputy Chair of the IRB Committee-HMC and Chair of the Informatics Optimization Committee for HMC/PHCC. During current pandemic, he is the Medical Lead for Quarantine Operations Taskforce for the State of Qatar.
Dr.Masoodi is a practicing clinician with focus on providing person centric care and engaging clinicians in adopting the information technology to improve patient care and outcomes. Dr.Masoodi provides medical and program oversight of ambulatory general internal medicine services at HMC. In this role, Dr.Masoodi has led the development, implementation and clinical oversight for numerous healthcare programs. His clinical interest has focused on designing healthcare systems to enhance safety and improve outcomes for patients with multi-morbidities and elderly care especially in mobility, chronic disease care; quality of life, dementia care and end of life issues. He is a task force member of Qatar's Healthy Aging Initiative and deputy chair for Multiple Chronic Conditions Initiative (Both are priority initiatives under Qatar's National Health Strategy 2018-2022). Prior to this he worked in USA in various healthcare settings as a practicing physician and in a senior leadership role for more than 10 years.
Dr.Masoodi is a fellow of American College of Physicians (FACP) and American Geriatric Society (AGSF), served as member of important committees like Medical Informatics Committee and PMC (performance measures committee) of ACP. He also served as associate professor of Geriatrics at FSU College of Medicine Tallahassee-FL (USA). He is an associate editor of British Journal of Medical Practitioners, Specialist editor for DynaMed and reviewer for McMaster University's the McMaster Online Rating of Evidence (MORE). He has published many research and review articles in various peer reviewed journals.
Dr.Masoodi completed his MB BS from University of Kashmir (India) and further training in Internal Medicine and Geriatrics from University at Buffalo, NY (USA). He received his MBA through University of Massachusetts Amherst (USA) and his post baccalaureate certificate in Clinical Informatics through Johns Hopkins University School of Medicine, USA.