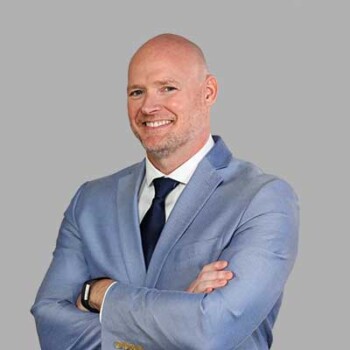 Robert Denson
SVP - Technology & Operations
Malaffi
Robert Denson has more than 15 years' experience across various verticals in information technology, strategic management, and service delivery management, earned from various organizations, including Health Information Exchanges (HIE).
Before joining Malaffi, from 2013, Mr. Denson was the Chief Information Officer of CORHIO in Denver – Colorado, where he had the overall responsibility of product development, implementation, support, and quality to ensure the availability, reliability, and integrity of the HIE. Also acting as the Compliance Officer, he was overseeing the HIE privacy and security programs, to ensure the organization follows all state and federal laws related to protection of personal health information. Prior to CORHIO, Mr. Denson was a Technical Support Manager at AVAYA from 2008 to 2013, and a Service Manager at CINTAS from 2004 to 2008; both organizations based in Colorado.
Mr. Denson holds a Bachelor's of Science in Biology from Excelsior College, Albany, New York and Master's Degree in Business Administration (General Business) from Troy University, Troy, Alabama.