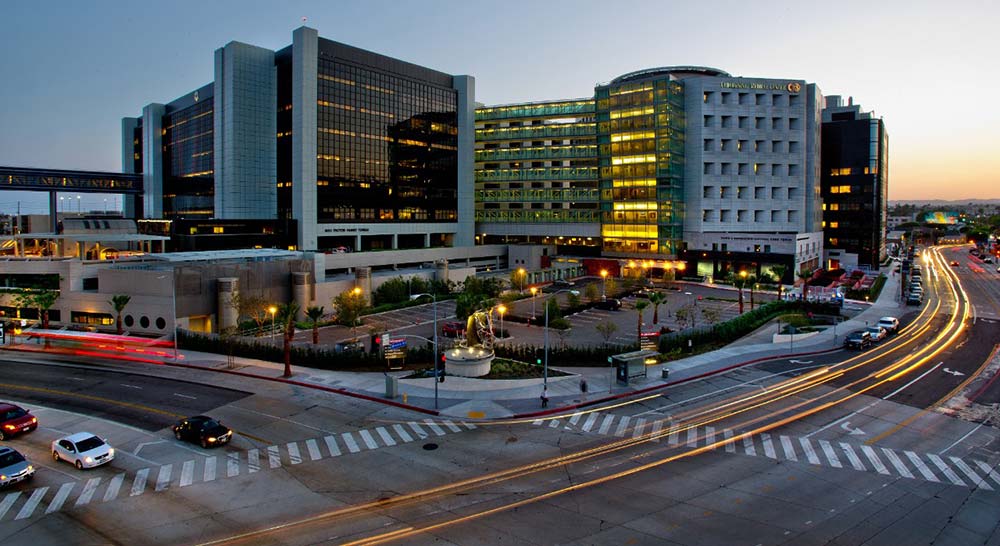 Cedars-Sinai is a nonprofit academic medical center and a $5 billion integrated healthcare organization, serving more than 1 million people each year in over 250 locations throughout Los Angeles and Southern California. With more than 4,500 physicians and nurses—as well as 1,500 active research projects—Cedars-Sinai welcomes over 2,000 patients from over 100 countries every year for their medical care. Cedars-Sinai recently has been ranked the No. 2 hospital in the USA by U.S. News & World Report's "Best Hospitals Honor Roll 2022-2023" and the No. 1 hospital in California.
Additionally, Cedars-Sinai received its fifth-consecutive Magnet designation for nursing excellence from the American Nurses Credentialing Center, becoming the hospital with one of the longest-running Magnet designations in the USA.
Through its 250+ locations across Southern California, Cedars-Sinai serves the diverse Los Angeles and global communities by setting new standards for quality and innovation in patient care with its pioneering medical research achievements, education programs that are defining the future of healthcare, and wide-ranging community benefit activities.
Cedars-Sinai International has a dedicated Patient Services team that speaks multiple languages and focuses specifically on helping our international patients. We provide a range of concierge services to meet the unique needs of patients traveling from outside the USA to receive world-class care and treatment at Cedars-Sinai.
Our Global Services team leverages the clinical and nonclinical excellence at Cedars-Sinai to provide a full spectrum of advisory and consulting services that help our partners around the world achieve their strategic goals and thrive in today's everchanging healthcare environment.